SAN DIEGO HEATING SERVICE
For over four decades, we have been instrumental in ensuring the warmth of your San Diego residential and commercial properties.
Welcome To Aairco San Diego
YOUR LEADING SAN DIEGO HEATING SERVICE COMPANY
Your home should be a comfortable place where you can retreat from the hardships of daily life. During the colder seasons, maintaining your home's heating system is especially important. At Aairco, San Diego  we can handle your heating troubles in a timely and professional manner. Even during emergencies, we can ensure that your family is living comfortably all year round.
NEW HEATER INSTALL BENEFITS
You can expect many benefits by upgrading your old furnace or heater. Listed below are some of the many reasons why you should make the purchase.
Lower Your Energy Costs
Temperature Throughout Your House Is More Balanced
Safety Of Your Family and House
Product Warranty
Fewer Maintenance Costs
Just like with our air conditioning services, we offer special financing deals on new furnace installs. Contact us and one of experts will discuss the best options for you. Don't let the cold bring you down!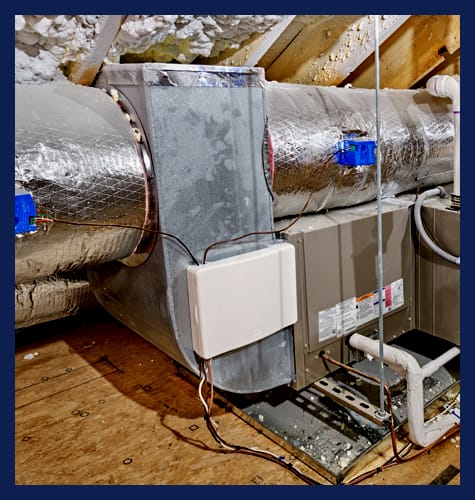 RESIDENTIAL FURNACE INSTALLATION
We offer top of the line energy efficient furnace installs and heating services from installing central heat to split-level units.
COMMERCIAL FURNACE INSTALLATION
Light commercial HVAC installs and maintenance services that keep your building tenants happy year around.
HEATING MAINTENANCE SERVICES
Residential and Commercial furnace maintenance services that keep your units running safely and smoothly throughout the year.
NEW FURNACE FINANCING
Investing in a new furnace can be a significant financial commitment. We provide financing on select furnace purchases. Contat us for the details.
YOUR #1 GO TO SOURCE FOR HEATING SERVICES IN SAN DIEGO COUNTY
Get the Best Service at Door
OUR PROFESSIONAL STAFF IS READY TO PROVIDE YOU THE HIGHEST LEVEL OF HELP WITH YOUR SAN DIEGO RESIDENTIAL AND COMMERICAL HEATING NEEDS CONTACT US TODAY FOR PRICING.
Visit our Google Profile and read the reviews that our customers have posted about Our HVAC services.
Armando H.
after shopping around for the best price I decided to go with Aairco even though they were not the least expensive. I was very pleased by the whole experience and they did a great job installing my new A/C and heater. Highly recommend them.
Petra K.
What service! Felt very comfortable having workers put in an air conditioning unit in my house. Friendly and outgoing. They explained what they were doing every step of the way!! I would highly recommend this company!!
Susan T.
My husband and I were looking to put a heater/air conditioning unit in our house, Jimmy came out to evaluate our space and give us recommendations for size to be efficient for our space.  The job was done quickly and efficiently no issues and just in time for the late summer heat!   Would definitely recommend their services!